WIN IBERCUP AND WIN PRIZES!
The winning teams in each tie win prizes for a tournament in Europe or Brazil. It is your chance to play a tournament on another continent.
Check the regulation and get more information.
PRIZES
SHOW YOUR TALENT TO THE WORLD THROUGH THE IBERCUP RANKING

From now on you will be able to show yourself to the World!

Everyone will be able to see your potential in the IberCup Ranking list.

REGISTRATION
FOOTBALL, A SPORT FOR EVERYONE
IberCup is the 1st international tournament in Brazil to have an exclusively female category.
women's football
UNIQUE EXPERIENCE
São Paulo... very competitive tournament with more than 10 football fields will be used for the tournament.
A place where you can play a true Youth Football Tournament with the best teams of Brasil and the World.
Previous
Next
Registered Teams
192 places available
Local Teams
Max 240 teams
20%
IberCup is one of the largest and most international youth soccer tournaments in the world. Participate in this World Cup and play with teams from all over the world.
Register Now!
BENEFITS FOR PARTICIPATING IN IBERCUP TOURNAMENTS
Awards

Gather your team, participate in IberCup and win the chance to take your team to circuit tournament for free.
Rankings

Teams, players and coaches have the opportunity to enter the IberCup Ranking! Improve your position and win fantastic prizes!
Plan your Trip

Make the reservation of family members through our website and enjoy special discounts.
Internacional Exposure

Face teams from five continents and show your talent to the world.
Worldwide Tournaments

Play against the best Football Academy Clubs in different locations in the world.
Ibercup App
With our app you can find tournament information, game schedule, latest news and more.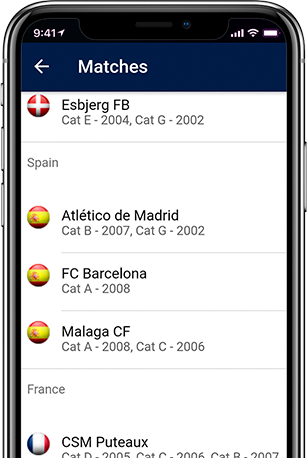 IberCup Social Network App
Get Social with our social network! Share your best moments with the IberCup community.